Cinyee Chiu: Art in Board Games #43
EDITORS NOTE: I love discovering new illustrators in this industry. I was absolutely delighted to witness a visual style very different from what I was accustomed to in popular board games and had to know more.
Hi Cinyee, thanks for joining me! For our readers who aren't aware of your work could you tell us a bit about yourself and what you do?
Hello people! I'm Cinyee Chiu, I'm a freelance illustrator from Taiwan and now traveling the world with my husband. I draw for books, products, animations, packages and more. We started the trip in September 2017, and have finished time in South America, stayed a few months in Colombia with my husband's family, and a few months in Taiwan with my family. Now we've been in Europe for 3 months already, staying in Spain, Portugal, France, and Germany. We are going to visit the rest of Europe and Africa in the following 6 months. The trip won't last forever, it probably will finish in 2019, then we might try to stay in Canada.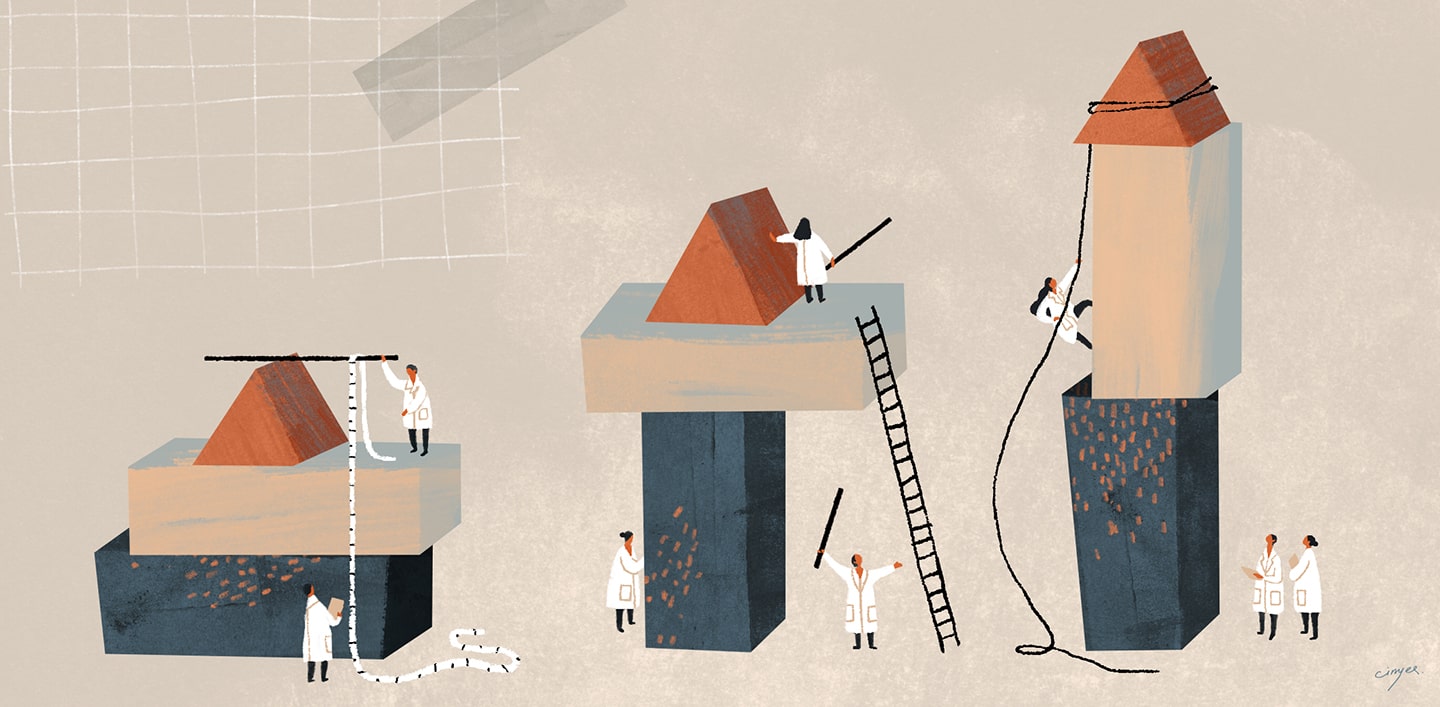 Could you tell us a bit more about your education in the arts? How did you learn to illustrate and how have you developed as you've gained experience as a professional artist?
Sure! I went to the US to study illustration and got my MFA degree in 2016 from the Maryland Institute College of Art. Before that, I had worked in the game industry for 3 years in a Taiwanese indie game company, where I mainly did character design. I actually didn't study art before that, my undergrad major was economics but I always enjoyed drawing since I was a kid.
I mostly learned drawing by myself, with tutorials online, from Pinterest, Youtube, and some drawing forums, etc. I started with digital painting (I thought it's less costly since you don't need to constantly buy paper and drawing materials) but then I started to draw more and more with traditional media, especially after I graduated from MFA in 2016. I've had a rather stable art style since 2017, but I believe it's still developing, I want to have more freedom in my work.
When beginning to work on a new project what are the first few things that you do?
I'll look for lots of references, in 2 ways. One is to look for existing works with similar topics, to see how people approach this topic, and to find a way to demonstrate that in a fresh way so it can stand out. Another way is to grab whatever I feel is interesting visually, which can be illustration, photo, product design, or something else. I collect the references into a mood board, and from that, I jot down the ideas that pop into my mind.
You've got a couple of board game projects under your belt now, so how did you first get involved in making games?
The first game came to me was Harvest Island in 2016, I believe they saw my 24 terms animal series so they decided to contact me. The game was actually about fruits and harvest, but they decided to make me draw animal and fruit combinations. I was always dreaming of drawing for a board game and they gave me all the freedom I needed, even letting me pick which animals to draw. The topic was something I really feel attached to, so it was a happy experience working with them.
I discovered your work from the gorgeous Dragon Castle, could you tell us a bit more about the game and your collaborative process working on it?
It was actually a longer process than I expected when signing the contract. When they approached me, they actually were asking for some "Chinese infused visual style" art maybe with a tone of ink wash painting somehow? I thought it could be interesting to explore a bit on the styles, but when the project keep moving after a few style test back and forth they decided to go with a very digital direction. The content I needed to draw also changed because they'd been developing and fixing the game mechanics, from drawing lots more symbolic spots, to 36 animal and dragon character cards. In the end, I was very tired of drawing characters and I decided I'm not drawing for board games that have more than 12 cards anymore, haha.
The dragons in Dragon Castle are all based around virtues. What were the challenges in trying to portray these and how did you approach illustrating them?
Some virtues are easier, some others took a longer amount of time. For example, for the Wisdom virtue I thought of an old man with a long beard immediately, and for Loyalty, I thought of dog and chain/lock. The challenging ones are those somehow similar in concept, like Fortitude and Perseverance, Power and Majesty....actually many were challenging.
I tried to illustrate them as differently as possible, in color and in the posture. So I decided the color for the easier ones first, like a cold color for Tranquility, or a transparent/white for Honesty. For the rest, I just picked a color I hadn't used, like red for Perseverance. The postures were difficult and it was hard to get them all different but I tried my best.
I love your use of colour so I'm curious what draws you to certain ones and where the inspiration comes from?
I think I do have some preferences toward earthy and warm colors, I find myself enjoying using rust orange, olive green, denim blue, etc. When I'm working on a new project, I first build the mood board, and one way I often use to set the color palette is to find an abstract art piece which gives the emotion that fits the project. From the abstract art piece, I gather the colors and make some adjustments from that if it feels right.
Based on your experiences so far, how should a client best approach work with an illustrator and what are some key things they can do within that relationship to improve the process?
For a board game, it's best if the game designing part is already complete, which means the game mechanics are done and the requirements for the illustrations are not going to change.
I have worked with 2 types of clients, one comes with a clear idea what they want, how many illustrations in which size they need, we sign the contract and I draw exactly what the contract mentioned I need to draw, within the deadline in the contract.
Another type of client comes to me when the game is maybe 70% developed, and it might either turn out later that I need to draw something different from what we agreed because they decided to change the mechanisms (I gave the quote based on the request), or they took longer than they planned to finish the designing part and that then affects the schedule I might have planned for other tasks once they are ready.
So I think it'll make the process easier for both if the client knows clearly what they want when they approach the illustrator. For the visuals, it'll help if client prepares some references to show what they wanted (eg: we want some floral frames like this), and which works from the illustrator's profile makes them think he/she is the good fit (eg: we like your illustrations for the XXX series..).
Do you have any advice for anyone trying to get into the industry or find work as a professional graphic designer?
The purpose of the portfolio is to show the client what you can do and how they can use you, so make it easy for this purpose. You should only present what you want to do. If you'd like to work on character design then make sure you have it in your portfolio with a clear category. Make it so the client doesn't need to dig through the whole portfolio to find what they are interested in among illustration for books, package design, or other distracting works. Save their time, they'll appreciate that. Also, just present your best works and presenting 15 great works is better than 15 great works + 10 so-so works, the later one shows your instability. The last thing, remember to add your email.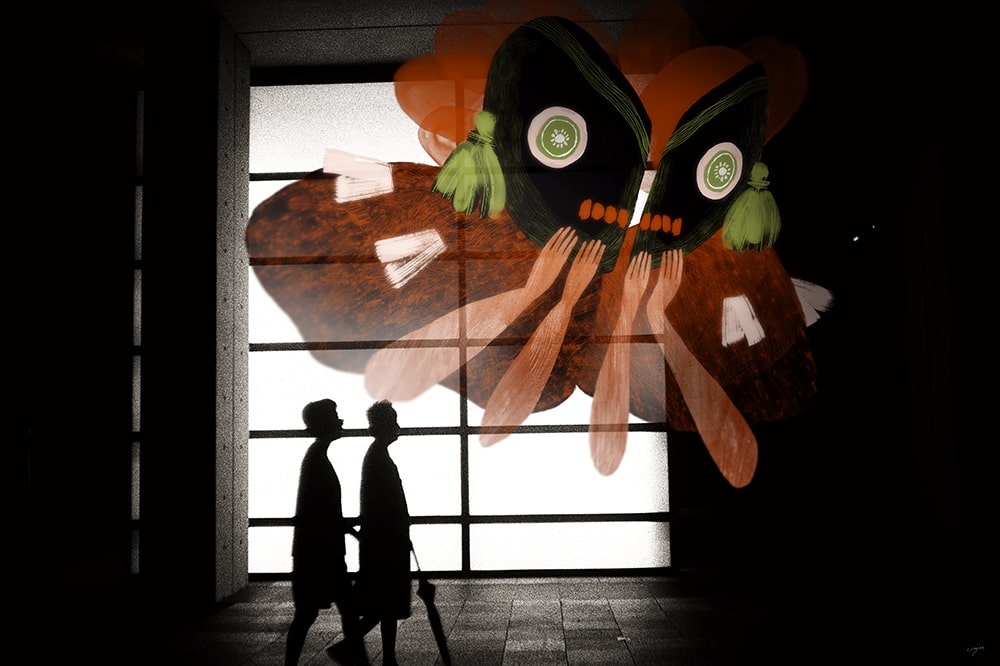 What are you currently reading, listening to or looking at to fuel your work?
When I work, I mostly listen to ambient yoga/meditation music, I find it less distracting but sometimes it also puts me to sleep, but I don't mind when that happens. For reading materials, I enjoy the references and researching process. So I'll dive into the related knowledge and expand it to other fields, for example from 24 solar terms to Wu Xing system, I enjoy learning new things. I also enjoy reading fiction, for this year I want more literary works in my reading list and to maybe work on my writing. I suppose writing and drawing skills would complement each other.
Finally, if we'd like to see more of you and your work, where can we find you?
You can find my website here: cinyeechiu.com. I'm also on Facebook, Instagram and Behance.
(All illustrations supplied by Cinyee Chiu, 2019)
If this is your first time visiting the site then why not stick around a while! I'd really recommend checking out the communities Top 10 Best Art of 2018 to see some absolutely gorgeous games and then head to my interview archive, as there are a wealth of wonderful stories in there.